Better than natural.
While the Earth's dwindling oil reserves and the consequences of this are grabbing headlines, the subject of material resources is a comparatively neglected subject. The dimensions of this global environmental problem are clearly shown by figures from the European Commission: While fossil fuel consumption multiplied by a factor of twelve over the course of the 20th century, the increase in the extraction of primary raw materials and natural resources increased during the same period by a factor of forty-three!
Quartz sand and natural stone are primary raw materials that nature has created. They are used in the manufacturing of construction materials. Their extraction requires a massive assault on the landscape, however.
This environmentally friendly and sustainable alternative to using natural deposits is the use of resource-saving raw materials: slag!
The public authorities also confirm that ferrous slag is an ecologically safe product: e.g. a number of national environmental ministries, the European chemicals regulation REACH, and the statutory in-plant and third-party production controls for industry.
A further positive environmental property: slag helps to reduce CO2 emissions. This is because when ground granulated blast furnace slag is used instead of Portland cement clinker in cement manufacturing, the CO2 values are significantly reduced: While manufacturing a tonne of Portland cement releases around 800 to 1,000 kilos of CO2, a tonne of blast furnace cement with 60% ground granulated blast furnace slag releases only around 400 kilos.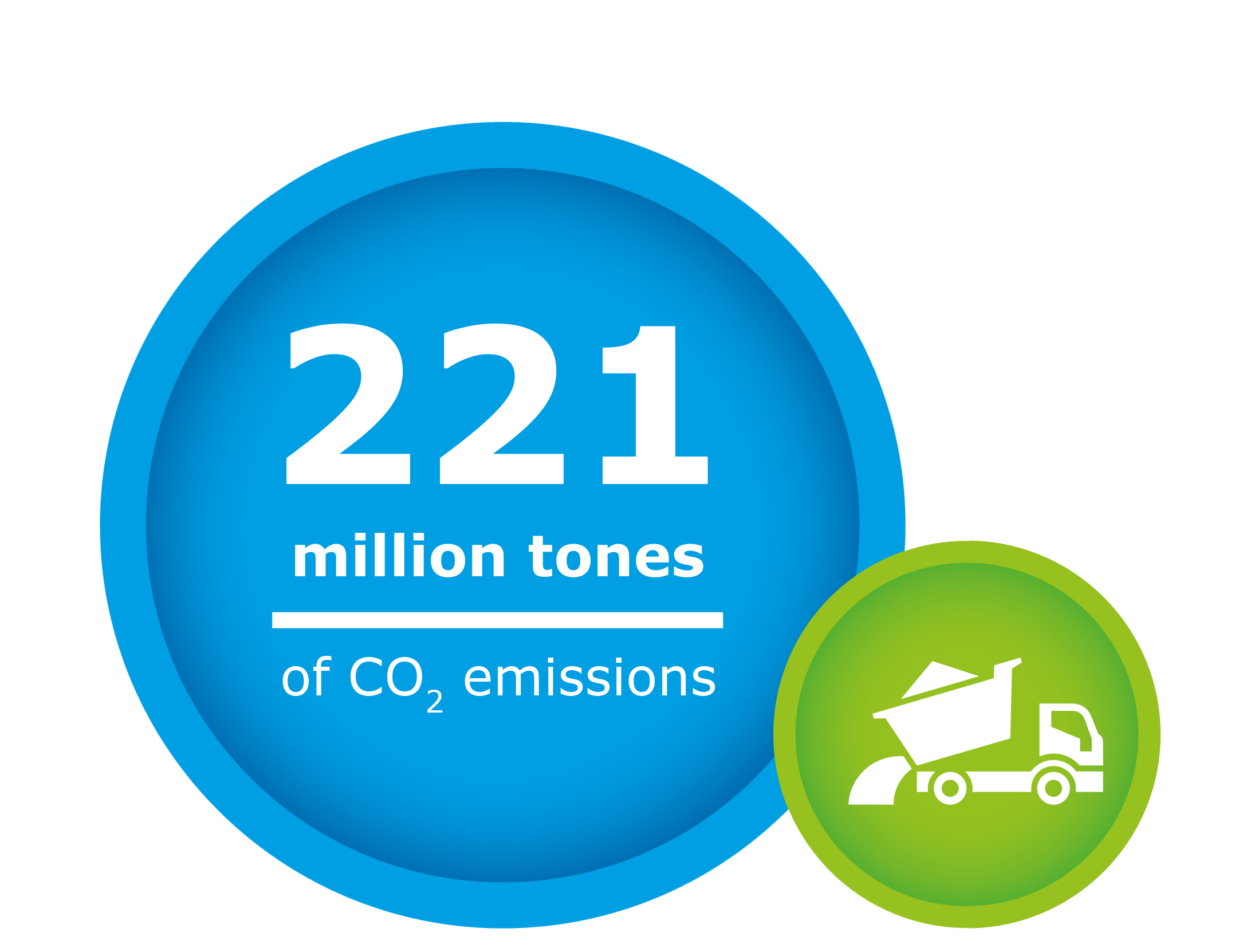 The use of granulated blastfurnace slag in cement as a substitute for Portland cement clinker has so far avoided
the emission of 221 million tons of CO2 in Germany.
Keyword recycling: Steel and iron scrap accounts for around one fifth of the total raw material input in steel production – no other recycled product possesses a higher quality! in 2021, that was 20 million tons. The secondary raw material thus helps to ensure that steel products and slags are produced in a way that conserves resources.
Summary: The use of ferrous slag is an exceptional example of sustainable business.